Julieta Venegas presents "Tu Historia" this summer in Spain
After launching her eighth studio album, Tu Historia, in late 2022, the Mexican singer-songwriter – winner of seven Latin Grammys and responsible for international hits such as 'Andar conmigo', 'Limón y sal', and 'Eres para mí' – will present her new songs this summer at several festivals in Spain, including the Vida, Festival Internacional de Vilanova i la Geltrú, the Festival Río Babel (Madrid), the Icónica Sevilla Fest, the Terraceo Fest (Vigo) and the Vive Latino Zaragoza.
"Tu Historia" is the first studio album you've released in seven years. What's behind it?
It came from a year of me playing live, by myself, carrying my own instruments. I was in that state of mind. I played new and old versions of songs and covered songs by other artists I like. But I suddenly started writing and connected with the desire to record again. So I spoke with Álex Anwandter, who produced the album, and who is very good friend of mine and an artist I admire very much. And that's more or less how Tu Historia began to come together. It was written and recorded during the pandemic.
The past seems to be one of the underlying themes of the album. Is that deliberate?
I think I've never really been very nostalgic or focused on the past. I've always been like, "Ready, it's over. Ciao and carry on", like being in the present. But at this time in my life, I'm beginning to recognise that there is also a construction, that everything I've lived also makes me who I am, and Tu Historia has a bit to do with that. Why should we blot out what we think are mistakes of the past? We must also make that part of what we reveal about ourselves.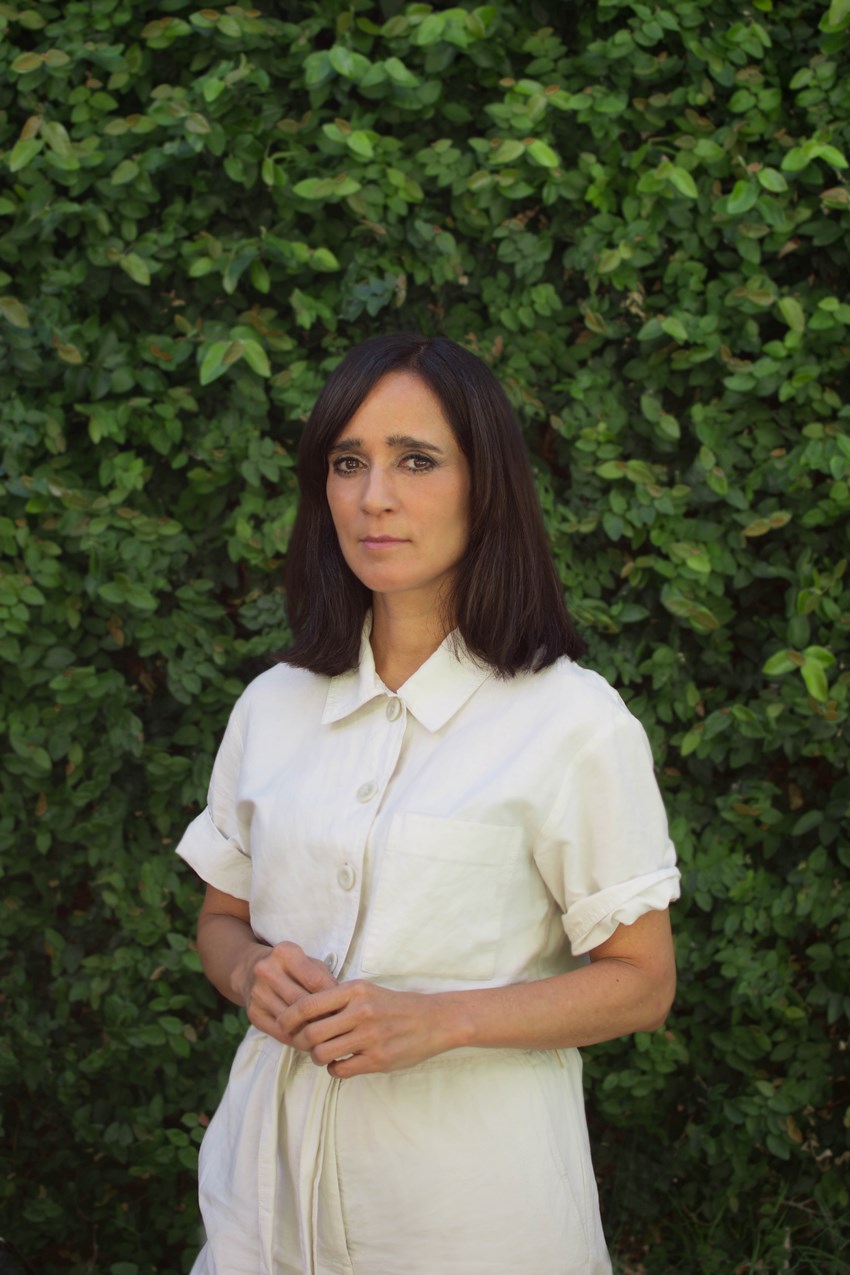 In the song 'La nostalgia', for instance, you look back at Tijuana, the city where you grew up.
I moved to Mexico City when I was 21, and now I'm even further away because I live in Buenos Aires. But Tijuana is like my anchor. I go back to see my family all the time. If I have to think of where my roots are, they're there. And when I go back, I get reacquainted with a lot of people and with a lot of things I recognise from my life that are woven into my being. I wrote that song when the pandemic lockdown began, because I knew I couldn't travel to Tijuana. It's one thing when you don't go because you're busy or because you have things to do; it's entirely different when you know that you can't go. Being so far away was painful for me because my family is there and they're very close to each other. They're together all day long, they're celebrating birthdays all day long, they're sending photos all day long in the family chat of things I'm missing. I always ask myself, "What am I doing here?" It's never ended up by making me move back there, but the pain never goes away.
How has your music marked by growing up in a city where people live between two worlds. I mean a 'border city'?
Our daily life on the border of Tijuana takes place between two very different countries (Mexico and the United States). What I've absorbed since I was very young is very well mixed together. I have the very folklore side of Mexican music from my family. It's what we listen to at parties, what we dance to. My songs are highly influenced by José Alfredo and Juan Gabriel. This has to do with the way my mum listens to music, and the way she taught me to listen to music. On the other hand, there is also the issue of curiosity, of listening to and discovering English language music. I'm always into that contrast thing. So, when I feel like writing, this mishmash makes me wonder who I am. I'm Julieta, from a border town, OK. But how do I talk about it in the songs I write?
What's changed in your conception of music since your beginnings with the bands Chantaje and Tijuana No! in the early 1990s until now?
I started writing songs with Tijuana No! and with Chantaje. I came from studying classical piano. I had written some instrumental pieces, but I'd never written songs. It was a watershed moment for me. When I started writing songs, my relationship with music changed completely. From there, my search turned into a search for something else. That's also very tied to my life as a reader. Something began to take shape when I was a teenager. On the one hand, it had to do with starting to write songs and, on the other hand, with discovering literature. I think that's where my interest in composing began, and it's driven everything I've done since.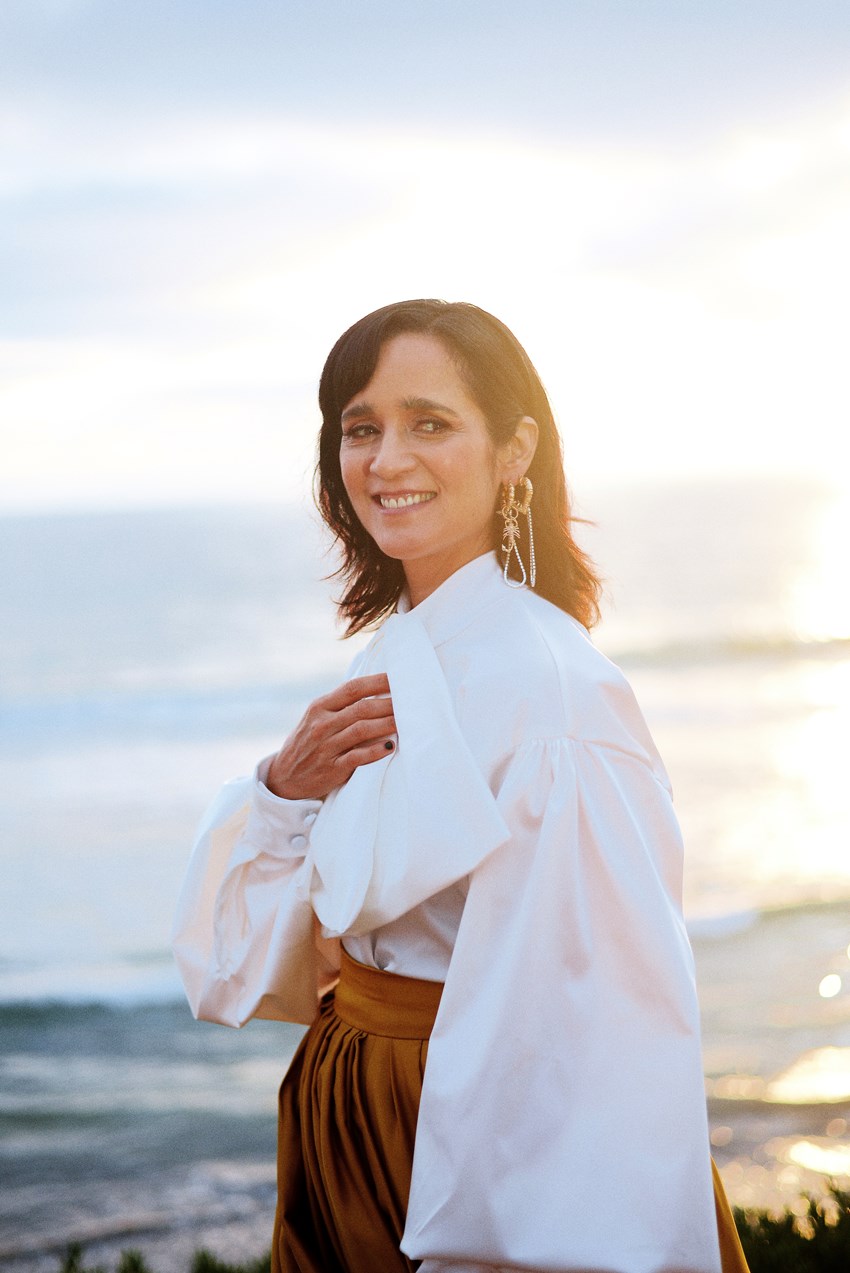 Speaking of lyrics, you commented that another of the songs on the album – 'Tu orilla' – was inspired by a poem by the Chilean poet Raúl Zurita. At this point in your career, what importance does your relationship with literature still have?
For me, literature is very important because I read constantly. I need to read every day to feel like the day is meaningful. It's my way of entertaining myself, of satisfying my curiosity. I always have a very intense relationship with what I'm reading, and I feel like that's in all my songs.
Changing the subject, what's behind your story with the accordion, one of the most distinctive instruments we hear in your albums and also in "Tu historia"?
The piano has always been my first instrument, and it remains the instrument I go back to. But I was really drawn to the accordion because I felt that the piano limited me on the stage. It locked me in. I felt as if I was really trapped. I also think in terms of arrangements and what sounds I wanted to develop. The accordion takes me to a very specific place in my life. I am from northern Mexico, where the accordion is very common. However, I didn't necessarily feel like it was a northern influence because I also saw Tom Waits and other musicians using it. So I was curious about it. It was an element I could use to generate situations of contrast.
You've done many collaborations with other artists throughout your career. Is there one that you remember with more affection than the others?
I really liked my collaboration with Bad Bunny and Tainy – which gave rise to the song 'Lo Siento BB :/', for which the three artists received a Latin Grammy in 2022 – because it was another type of collaboration. What attracts me about what Tainy does, and what a new generation of musicians is doing (both hip-hop and pop) is that the collaboration starts with the composition. I think it's much more interesting than just inviting someone to sing. I've had a lot of really nice collaborations with people who are friends. But what I did with Tainy was more complicated and, at the same time, much more fun.
What does Spain – you are returning this summer – mean for your career and for you personally?
It's always been the country I return to since my first album, and I've had a very strange relationship with it. It's always felt like a familiar place to me. Musically, I've always found a place in Spain at different points in my career – in more alternative venues with my first albums, playing women's festivals or Latin music festivals then, later, with my third album, with the radio. Spain continues to be a place that stimulates me a lot, where I find the music being made quite interesting. There are groups I love. There is a toing and froing with Spain that I really like.