Iberia and Unicef Spain: ten years together, vaccinating more than a million children
Iberia and Unicef Spain are celebrating a decade of close partnership in vaccinating vulnerable children, thanks to the support of the airline's customers and employees. The partnership helps to provide routine vaccines and materials for national immunisation programmes in Afghanistan, Angola, Chad, Cuba, the Democratic Republic of the Congo, Nigeria, Pakistan, South Sudan and Yemen. It also helps to train health professionals and carry out campaigns to promote immunisation. "These long-term partnerships ensure systemic and lasting changes in the lives of the most vulnerable boys and girls," explains Gustavo Suárez Pertierra, president of Unicef Spain.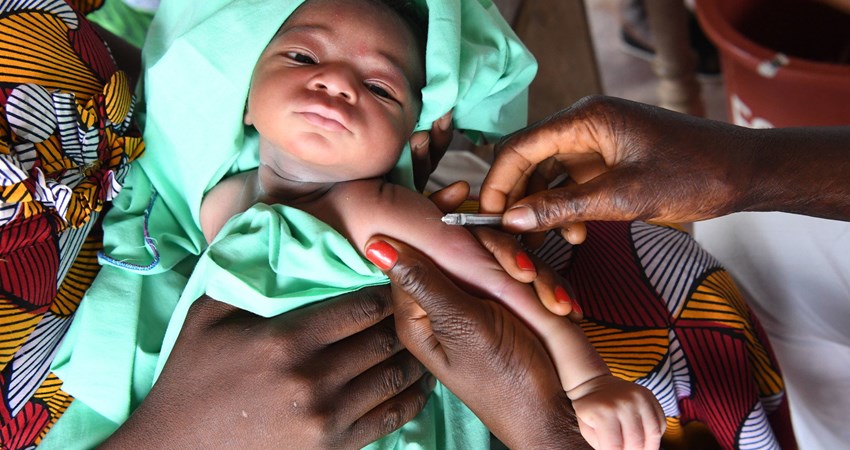 Iberia was the first airline to implement the system for customers to make micro-donations to Unicef when purchasing tickets online across the globe. When they buy their ticket at Iberia.com, customers have the option of supporting Unicef's child vaccination programme by donating anywhere from €3 to €20. The provisions accumulated over these ten years exceed €1.3m. "We are truly proud to participate in a project of this scale to help improve the living conditions of children worldwide, thanks to the generous cooperation of our customers," says Javier Sánchez Prieto, president of Iberia. "We hope they continue to support this project, so we can finally wipe out deadly diseases."
The airline's partnership with the NGO also demonstrated the generosity of Iberia's customers during the pandemic. Thanks to their donations, Unicef was able to provide vaccines against Covid-19 to 29,000 people in middle- and low-income countries. Two years ago, the partnership also broadened its scope by bringing in IAG Cargo as a logistical facilitator. This resulted in the dispatch of humanitarian supplies to Haiti in November 2021, following the earthquake that shook the country's southwest.