Edinburgh, a magical destination
JK Rowling herself has said that any connection between her famous wizard and Edinburgh is mere coincidence. But the truth is that Scotland's capital is full of references to Harry Potter: inspirational places, cafés where fans gather, shops where you can buy all kinds of merchandise and must-see sites, such as Edinburgh Castle, Victoria Street and the Writers' Museum.
While it is true that the first idea of the school of witchcraft and wizardry – and its most illustrious student – was born on a train bound for London in 1990, the story of Harry Potter and his adventures at Hogwarts took shape in the streets of Edinburgh. That is where Joanne Rowling went to take refuge after the failure of her marriage, still suffering from a depression that inspired parts of the saga (think Dementors), and successfully built a reputation as a writer.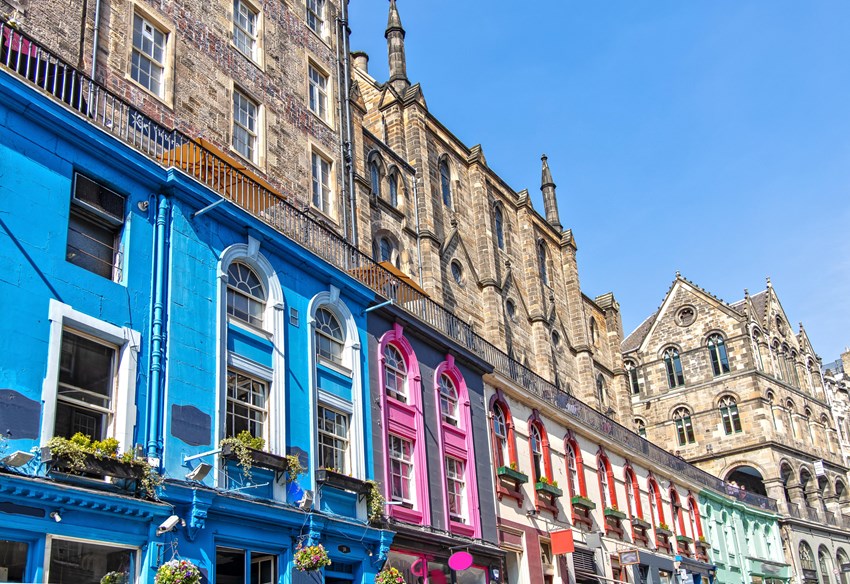 In the 1990s, Rowling wrote in cafés she visited with her young daughter, Jessica, who, interestingly, liked to fall asleep during their walks through the city. At Nicolsons Cafe, located very close to Rowling's first apartment and some 300 metres from the Old Town, she would write some of the most important chapters of the first books. Reopened after the pandemic under its original name, today the eatery serves international dishes at very reasonable prices. 
Also nearby is The Elephant House, another establishment that the author used to frequent. The owners advertise the café as the birthplace of Harry Potter, a statement to which Rowling herself responded on Twitter, acknowledging having written there, but also recalling that she began to develop the story before moving to Edinburgh. It commemorates the visits of other illustrious local writers, such as Ian Rankin and Alexander McCall Smith, and has become a regular meeting point for lovers of magic.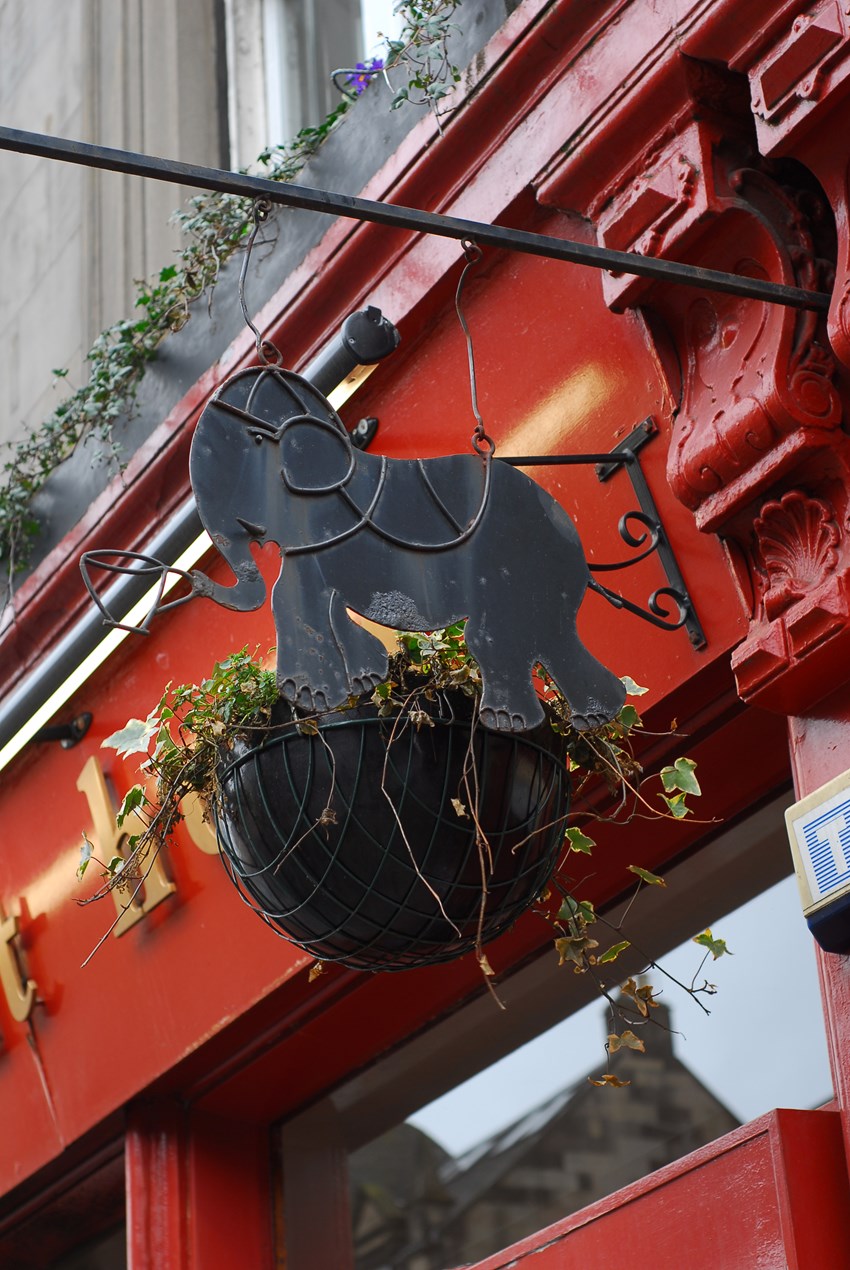 Inspiration is easy to find at the l Writer's Museum,which pays tribute to renowned wordsmiths such as Sir Walter Scott, Robert Burns, Robert Louis Stevenson and Sir Arthur Conan Doyle. It is located in a 19th-century mansion known as Lady Stair's House, one of the city's most picturesque sites and just steps from the Royal Mile. It's reminiscent of some of the most famous buildings in Diagon Alley and the village of Hogsmeade.
There are also direct references to Potterheads – as fans of the saga are known – such as Greyfriars Cemetery, where, despite the author's denials, it is hard not to imagine Rowling creating characters. Among its centuries-old tombstones, readers will recognise names such as Potter, Moodie (reminiscent of Professor 'Mad-Eye' Moody), McGonagall and Thomas Riddell, which seems to bear a strange resemblance to the name of the infamous Tom Riddle, later known as Voldemort. The Elephant House is also very close by.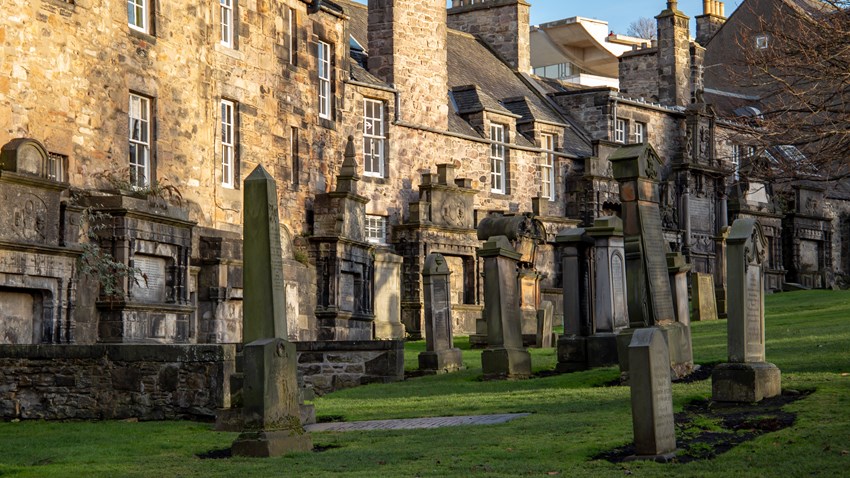 It is also difficult to believe that the impressive Edinburgh Castle, – a fortress built over the city and a symbol of it – has not influenced the image we have received of Hogwarts, the most famous school of wizarding of all time. Or that the nearby George Heriot's School, which is adjacent to Greyfriars Cemetery and now one of Scotland's most prestigious schools, has not influenced the author with its four towers and four houses.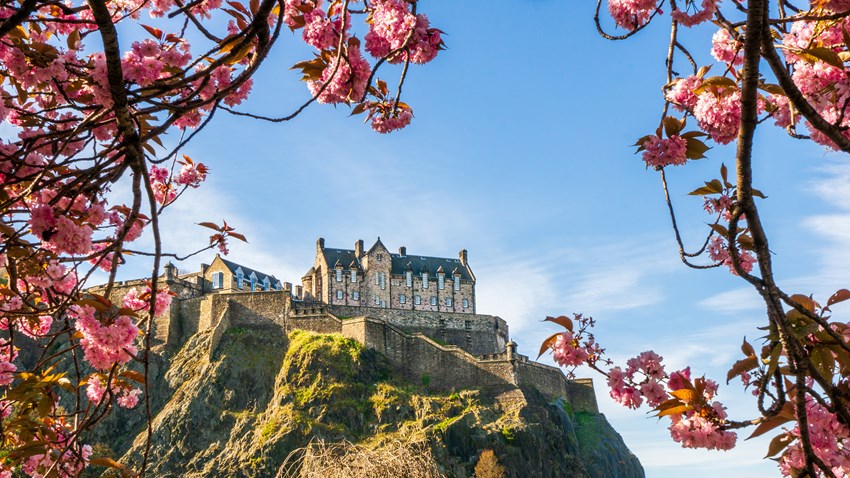 Rowling finished her last instalement, Harry Potter and the Deathly Hallows, at the luxurious Hotel Balmoral, in 2007. But the tour can only end on Victoria Street, the most colourful in the city. Those who find inspiration for the famous Diagon Alley there should visit one of its shops: Museum Context: Retailer of Harry Potter Merchandise. You can take home some of Edinburgh's magic from its collection of licensed Harry Potter-related items.