Beatriz Guillén, Iberia has just celebrated its 96th anniversary flying to more destinations than ever
We talk about innovation, emerging markets and the importance of connectivity for both source and destination economies with Iberia's director of global sales
Iberia has just celebrated its 96th anniversary flying to more destinations than ever. Which ones are the most relevant?
Our commitment to Latin America is very significant. Mexico has always played a prominent role due to the alignment between the two countries in terms of economy and investment, and we already have three daily flights, which is unique in the long-haul markets. But we are also committing to other countries that have been very resilient and are growing: Colombia, which is increasingly establishing ties with Europe; and Argentina, which is historically important due to the Spaniards who emigrated there almost a century ago and the Argentines with dual nationality. We want Spain to be Latin America's gateway to Europe because of the affinity and convenience, and because, from here it's possible to explore the rest of the continent. The United States, where we have eight destinations, is also still very relevant, but right now we are paying special attention to Latin America.
You were talking about Colombia. You've lived in Bogotá and you're from El Salvador. Based on your knowledge, which emerging markets will we be hearing about in Latin America in the coming years?
On the investment side, the countries that have historically invested the most in Spain are Argentina, Brazil and Mexico. Of these, the one with the greatest growth in investment in Mexico. If I'm not mistaken, its investment in Spain grew by 46% compared to before the pandemic. Brazil invests more in absolute terms, but Mexico is growing at a very nice rate. Eleven per cent of foreign direct investment in Spain comes from these countries, so they are very emerging markets. Spanish companies have always done business in Latin America. Now we see how these countries are turning to Spain in ways they've never done before, since the focus was the United States or Latin America itself.
And in terms of tourism?
Mexico and Argentina have always been leaders, and Peru has matured as a tourist market, even after the political destabilisation at the beginning of the year. However, Colombia has now become very attractive and is very well promoted in Europe. To give you an idea of how many people travel to Colombia, there'll be 16 daily flights between Europe and Colombia, more than with Mexico. We've never seen this boom before. Everybody's travelling to Colombia. What's more, sustainability and ecology are becoming important features in Central America, along with Costa Rica, Panama, Guatemala and El Salvador, which were not on the radar before. The percentage of people travelling to El Salvador, Guatemala and Panama for tourism is rising to double digits.
A study by the consultancy firm PwC has demonstrated the importance of domestic routes for a nation's GDP. How do they affect international connectivity?
The five routes in the study (Alicante, Barcelona, Malaga, Seville and Valencia) are very relevant in terms of connectivity. More than 40% of the passengers flying them travel via connection, and most of them are long-haul. Cities such as Malaga – not to mention Barcelona – are positioning themselves in foreign investment; losing international connectivity would have a major impact on their development. In France, for instance, regulation has prohibited point-to-point flights – flights from Orly Airport – but not from Charles de Gaulle, where international travellers connect. We've only got one airport here, and while anyone who goes from point to point can fly or take a high-speed train, you can't limit passengers with international connections until the high-speed train reaches Madrid airport. Every million people travelling the five aforementioned routes generates €102 million for Spain's GDP. There's an economic component in the connectivity these cities have with the rest of the planet. Moreover, there's a sustainability component: a commuter travelling from Malaga to Paris to take a flight connecting to Bogotá generates 49% more emissions than a commuter flying from Malaga to Madrid and then to Bogotá, simply because the distance is less.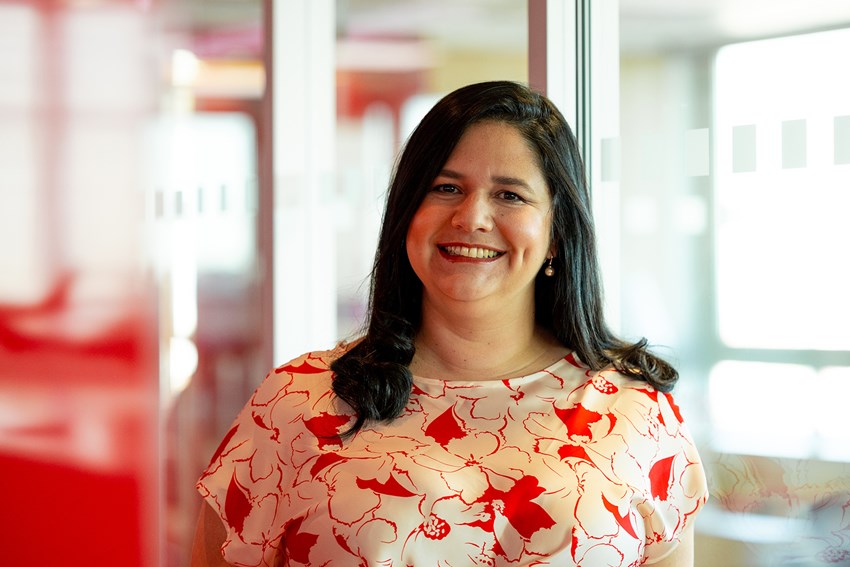 This same consultancy has produced specific reports on three routes you mentioned before: Mexico, Buenos Aires and Lima.
There are 30 sustainable development goals, not just one, climate change. And we must look at the situation in the countries we fly to. Some are focused on quality jobs and a sustainable economy, or on eliminating hunger and poverty, rather than climate change. We generate a lot of direct and induced employment. But, in addition, the salary for those jobs is up to six times more than the minimum wage in those countries. That's quality employment. We contribute to developing the country's economy, in addition to boosting imports and exports with business trips. For example, we generate €200 million per year for Mexico's GDP. I think it's important that, when we think about sustainability, we take all its factors into account, not only climate change, which is so important for Iberia. We're working hard on that aspect, but we can't forget that some countries in Latin America or Africa do not yet have the conditions that Spain and Europe enjoy.
How do you balance being sustainable with growing the tourism industry?
I really like a phrase that Luis Gallego says: "It's not about penalising, but about looking for options, and about us all rowing in the same direction to make the boat more sustainable". We and the various governments have to invest in generating sustainable fuel options. As a country and as a business group, we have the opportunity to look for technological alternatives to fossil fuels in order to decarbonise the industry. We don't have to sacrifice one thing for another.
There have been many sustainability initiatives introduced by Iberia – many of which have been pioneering – in recent years. Do you think that customers take this commitment into account when they choose Iberia?
There is a greater awareness in customers, especially in Spain and Europe, for the reason we talked about before. We are increasingly having more real and tangible conversations with them. They are often companies that are also seeking sustainability, especially climate sustainability, and that is why they choose Iberia. We work closely with them so that – in addition to offering them solutions – they can measure the results. We have different projects for reducing emissions, reforestation, companies purchasing SAFs and so on. It is important to maintain the aviation industry because travelling is no longer a luxury, but a "commodity", a good. Now, the luxury is time. That's why everyone wants a solution that is efficient and that doesn't penalise the environment. People who share this philosophy appreciate that what we offer is not a matter of cleaning up our image, but rather something real and tangible, something they can measure.
Innovation is very much linked to sustainability. Digitisation has already been applied across the board in the entire company, but now you are using revolutionary tools such as artificial intelligence and virtual reality to improve the customer experience and processes.
It's a very nice area that also includes generating opportunities. At Iberia, we have an excellent in-house innovation department. At IAG, we have the Hangar 51 programme – which allows us to give opportunities to start-ups with innovative ideas – that offers funding and contract awards for pilot projects that can have a real impact on the group's airlines. I've been a judge of different initiatives on several occasions, and it's very rewarding to become aware of the surrounding ecosystem, which often has nothing to do with our industry, but does put forward concepts that we wouldn't have thought of or respond to problems we hadn't even noticed. Iberia is always engaged in plans for continuous improvement, transformation and innovation. That's our DNA.