We chat with the head of Iberia Maintenance
Enrique Robledo describes the work of Iberia Maintenance, host of the latest edition of Aero-Engines Europe, held in Madrid.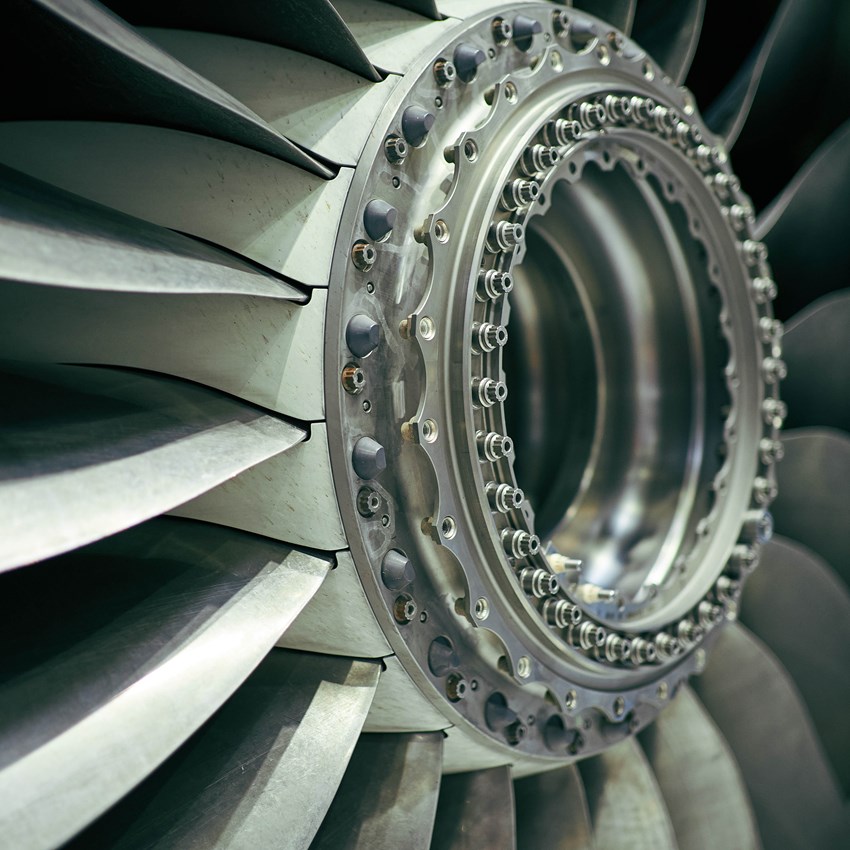 The Aero-Engines Europe fair takes place on September 13 and 14 in Madrid. How important is this event in the sector?
This is an event that takes place once a year and is a meeting point for aeronautical maintenance companies, mostly European, but also from America and Asia. It brings together suppliers, airlines, engine manufacturers, and so on. Engine maintenance accounts for 60 or 65% of the entire maintenance cost of an airline and is very relevant from both the cost and operational point of view for all airlines.
Until now, the record attendance was at the Dublin fair last year, with 350 attendees; but this year more than 600 people are taking part.
Iberia Maintenance will host the event in Madrid.
Yes, it couldn't be any other way. Attendees will also have the opportunity to see our facilities, which is a plus for them. 
Is Iberia Maintenance an independent business within Iberia?
Rather than an independent business, we are a division within Iberia in which 2,200 people currently work (about 300 are in Barcelona and the rest in Madrid, in La Muñoza ). We provide maintenance services for engines, aircraft, and aircraft components to around 100 airlines, in addition to Iberia itself and the rest of IAG's airlines. In the case of the Engine Workshop, the work with the Group's airlines accounts for around 25% of the business. The rest is from outside airlines, mostly from outside Spain; for example, Volaris from Latin America, Qatar from the Middle East, RwandAir from Africa, and Hong Kong Express from Asia. It is a quite powerful export business.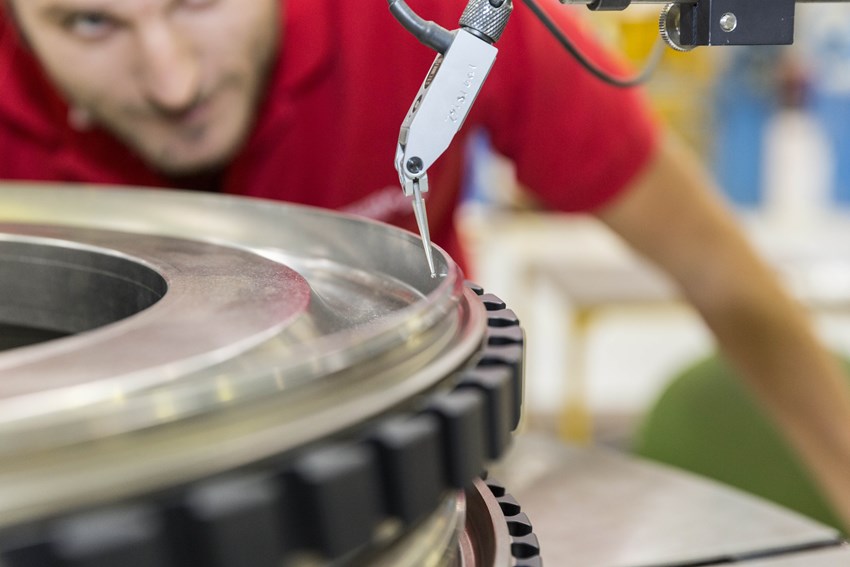 What kind of specialisation do companies that entrust their fleets to you look for?
Last year we became a centre of excellence for the V2500, an engine that currently accounts for more or less half of our engine shop. The other half is for the CFM56. Both are engines that are used in the fleet of narrow-body aircraft, the A320. They have been around for 20 or 25 years and still have about 10 years of operation left. In addition, we are preparing to service the engines of the fleets of the future. In fact, this year the training on the GTF engine, the new generation Pratt and Whitney 1000 for the A320neo, is being a success. 
La Muñoza covers over 220,000sqm. Is such a large space common in this type of facility?
La Muñoza belongs to Iberia, and is not used exclusively for maintenance, which represents a great opportunity for expansion. It has an engine workshop, where about 700 people work, with its test bench and its auxiliary engine accessories workshop, and four hangars. Hangar 6 is perhaps the most spectacular; we use it for heavy maintenance and it can hold 10 aircraft at the same time. 
Among the places that arouse the most fascination are the test and engine workshops. How do these spaces work?
Engine maintenance consists of completely disassembling an engine - which can have around 5,000 parts - checking each one in groups or individually, repairing or replacing them and reassembling them. And after all that, the engine goes to the test bench to check that everything is right. During the test, the engine is placed in a cell that simulates flight conditions, going through all phases, from take-off and cruise to landing. 
Companies as prestigious as Pratt and Whitney have signed work agreements with Iberia. What does this collaboration consist of specifically?
Pratt & Whitney is one of the largest aeronautical engine manufacturers in the world and we are very pleased to have signed a collaboration agreement for the new GTF engine. Our engine workshop will be one of the few authorised worldwide to inspect and maintain this engine model.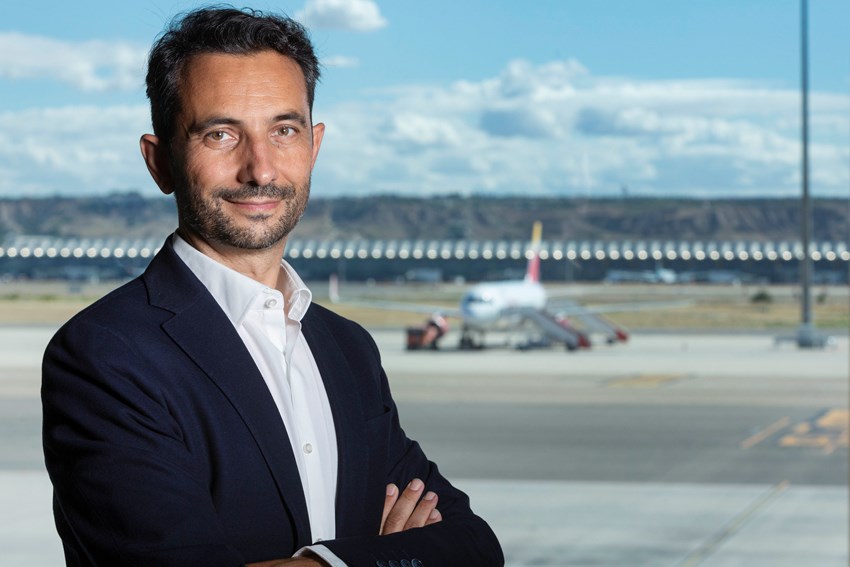 In addition to its services, La Muñoza is a pioneer in innovations such as energy generation. What role does sustainability play in Iberia Maintenance?
The entire engine shop has been cladded with solar panels since last year and we have chargers in all areas for electric cars.
Sustainability is, without a doubt, a field in which our clients, the airlines, are increasingly demanding more maintenance.
Additionally, the maintenance world is increasingly moving toward initiatives such as repairing more parts in-house rather than shipping them out to reduce transport, and to manufacture new parts to also reduce the impact on the environment.
We are also part of All4Zero together with Repsol, Holcim and ArcelorMittal, a unique industrial hub in Spain for the decarbonisation of the industry and the promotion of the circular economy. 
Is Iberia Maintenance currently growing?
Yes, and our plan is to continue doing so as a third-party business. In 2022, the new contracts signed by Iberia Maintenance with third parties increased the number of induced drivers by 14% compared to the previous year. And this year we hope to grow too. These increases have meant new hires, mainly mechanics who have joined since January 1. Furthermore, we are not limited to receiving trained mechanics, and we are one step ahead in the world of training with a dual school with two training centres, the CIFP Profesor Raúl Vázquez and the IES Barajas. The students learn with teachers from the centres for the technical part and carry out the practical part for two years in our facilities, on models or on the planes themselves, with adequate supervision, directly learning the trade and gaining great employment opportunities.